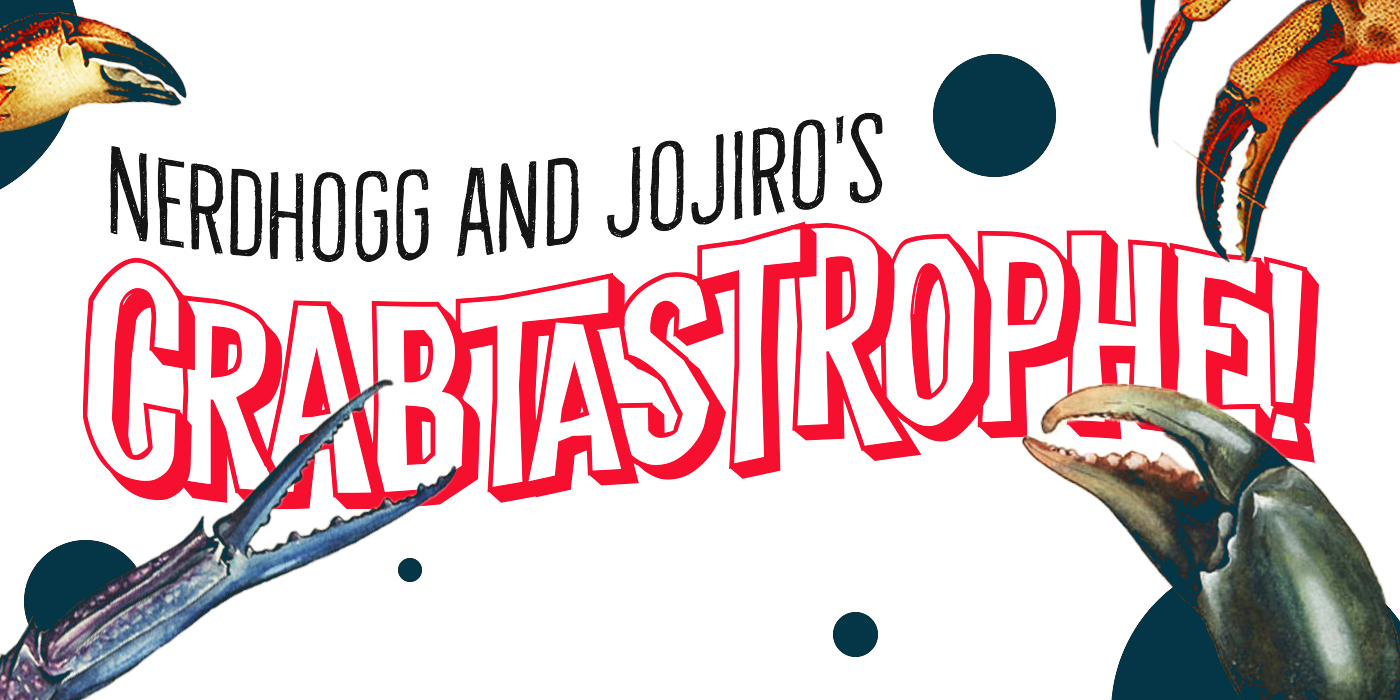 Crabtastrophe (Player Page)
Two things before you play:
1. Rest easy in the knowledge that your sanity is safe from eldritch effects, for you have trained your whole life for this moment.
2. You are a crab.
CRABTASTROPHE is a print-and-play tabletop RPG for newcomers to our hobby that emphasizes getting to play the game ASAP. CRABTASTROPHE also dares to go where few other TTRPGs have gone before: into the recesses of the mind of crabs. It is not a challenge to be taken lightly, but in doing so you will find yourself in the midst of eldritch rituals and aberrant machinations as you and your partners in crabs scuttle out into the world to retrieve ancient items of unspeakable power.
What purpose do crustaceans have for such things?
Listen to clacking of their many claws: the answers are there for those who dare to seek it.
This is a game for 2-5 players, directly inspired by Grant Howitt's Honey Heist and Calappa Games' Fight Crab. It also derives indirect inspiration from the Cthulhu Mythos, the GMTK Game Jam, and the general umbrella of pulp fantasy fiction.
In terms of expertise, it also helps that Nerdhogg wrote his Master's thesis on crabs.
Looking for the GM's Page? Find it HERE, for $5.00!
Credits & Inspiration
Writing by Nerdhogg - read his D&D and world-building blog HERE
& Jojiro - read my OSR game design blog HERE
Layout by the talented Guilherme Gontijo.
Indirectly inspired by /u/judo_panda's Speedy Racers, Myles' Big Mutherfuckin' Crab Truckers, and by Modiphius Entertainment's Mutant: Year Zero.
Download
Click download now to get access to the following files:
CRABTASTROPHE_PLAYER.pdf
2 MB